On 5 July, the LIFE FOSTER team will present the results of their project to prevent food waste. 
food waste
Pollenzo , Italy
Live streaming available
Practical information
When

Where

UNISG University of Gastronomic Sciences – Campus

Piazza Vittorio Emanuele II, 9, 12042 Pollenzo CN, Italy

Languages

English

Website
Description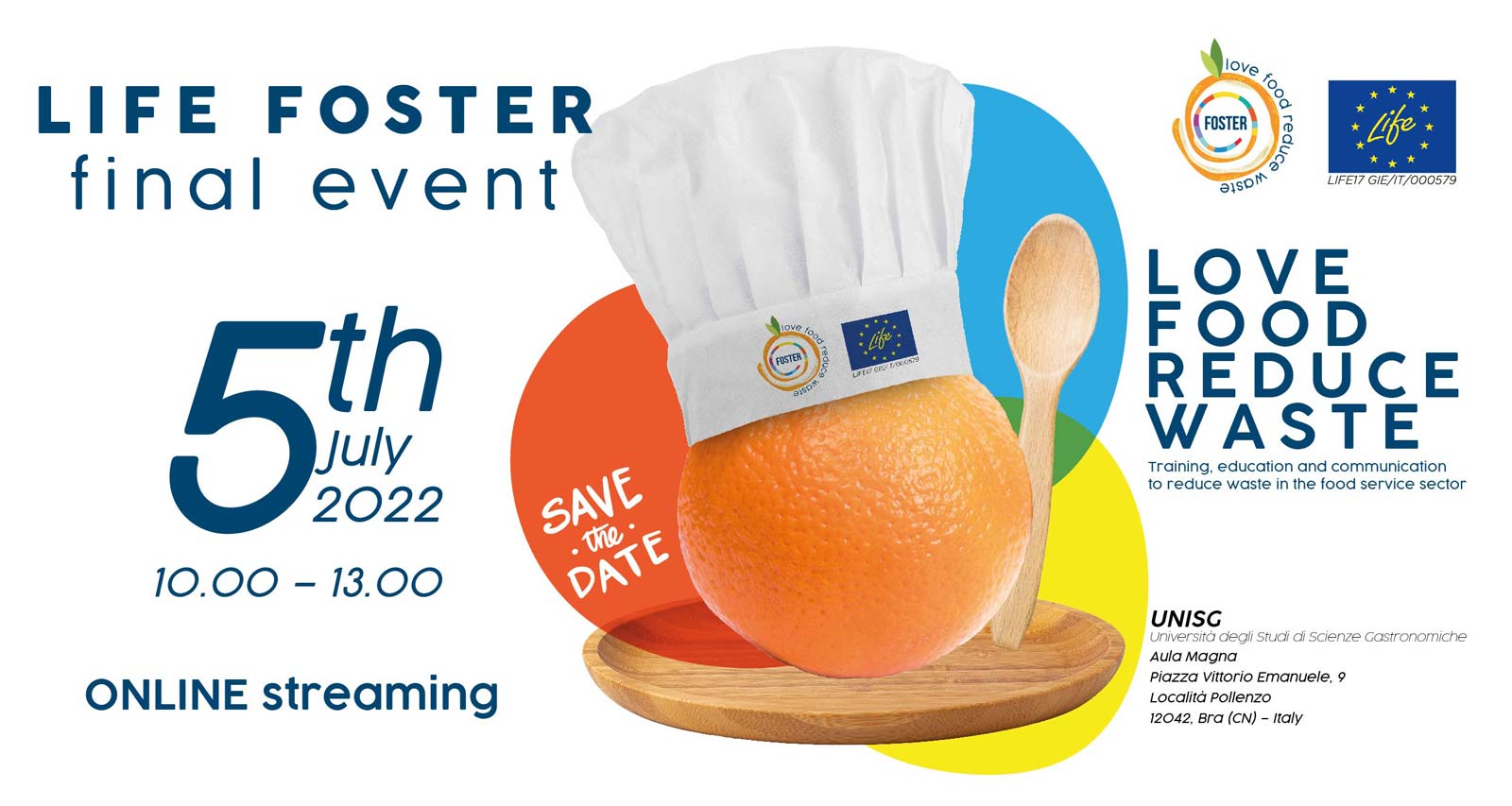 LIFE FOSTER focused on training, education and communication to reduce food waste in the catering sector. 
Many results have been obtained over the four-year project: 
6 500 face-to-face students | 320 face-to-face trainers | 4 000 students and trainers trained through e-learning | More than 60 vocational training centres involved | three e-learning courses developed | 500 Professionals Attending Webinars During the Distancing Period | Selected by ICESP and UNI as BEST PRACTICE FOR THE CIRCULAR ECONOMY IN ITALY | 10 official videos of the project made | 430 Ambassadors of the Manifesto for the prevention of food waste | A WEB application has been created for measuring waste in the kitchen: FOOD WASTE FLOW BALANCE | More than 50 events organised, both online and in-person | 2 000 awareness questionnaires collected from the external public | 15 school training laboratories involved in the monitoring of food waste. 
Thanks to initiatives such as LIFE FOSTER, there is now the opportunity to train and educate new generations of food professionals capable of promoting new, more sustainable lifestyles.