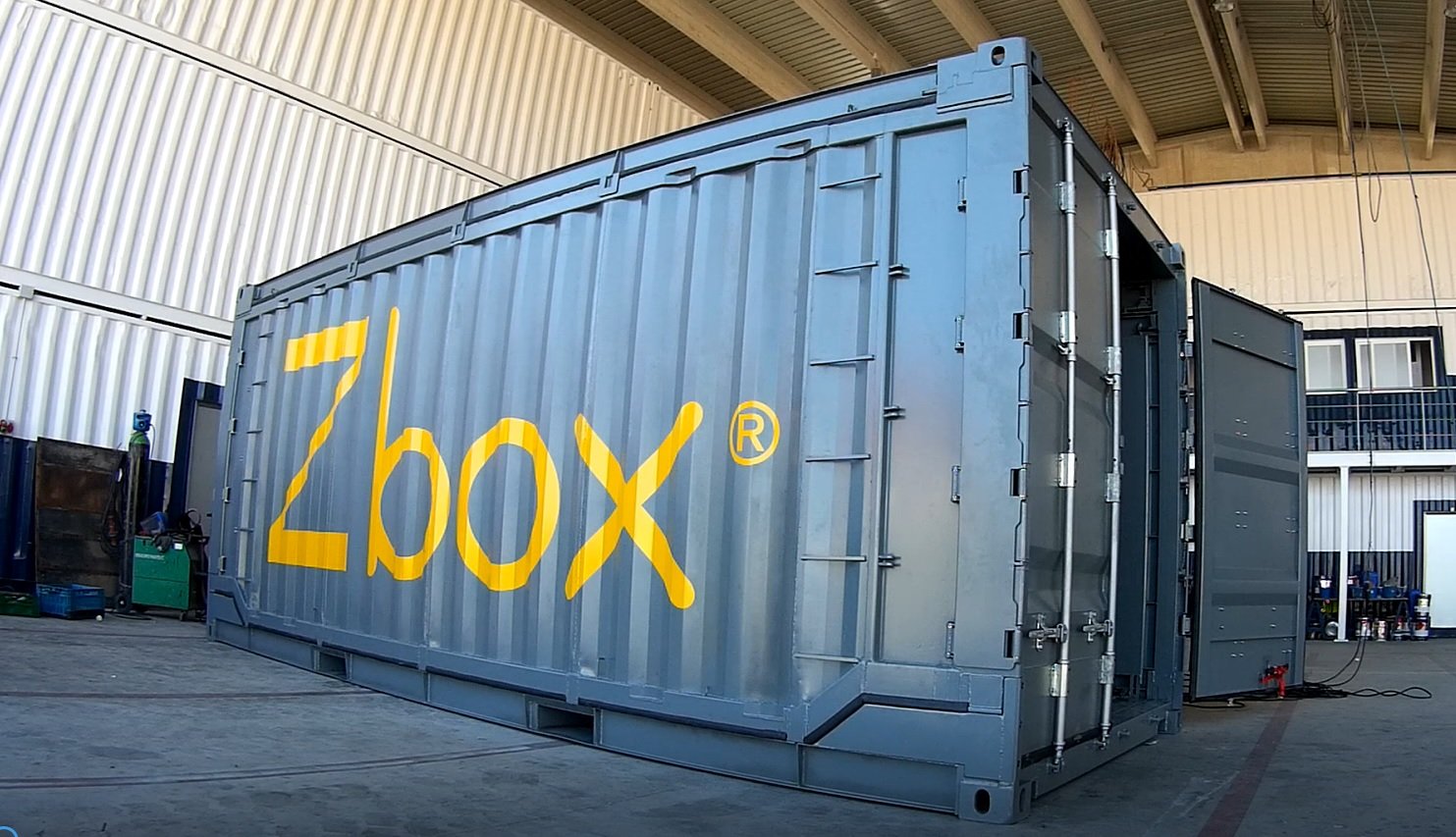 Containerized sea trading has a persistent problem: international trade imbalances make the management of empty containers in logistic networks an economic and environmental challenge.
Imbalances in transport volumes coming from Asia lead to carriers having to constantly reposition their empty containers to fulfil transport demands. As a result, about 25% of the 180M containers transported on sea are empty, representing a high repositioning cost of €25 billion/yr for shipping lines.
If foldable, several shipping containers could fill the space of one, cutting off positioning costs and environmental impact.
From 1960's, attempts in this sense have not been lacking, but an essential ingredient was still needed to make the idea suitable for the market: a foldable container turning out to be easy and cheap to use and repair. 
Navlandis has redesigned this component and brought it to the next level. Zbox is a patented ISO shipping container based on innovative Z-folding mechanism. It easily folds to bundle a stack of 5 Zbox units and transport them in the space of 1 standard box (5 in 1).
By a product which is, at the same time, adaptable in terms of space and robust as the standard ones, the Zbox Blue Logistics project aims to avoid empty containers and convert the global logistics into a more efficient and sustainable supply chain.
This new generation of freight container constitutes an environmentally responsible alternative for container shortage and repositioning, generating economic savings for the companies and decrease of CO2 emissions.

With an approach allowing to reduce the impact of maritime transport on the environment, the project will contribute to build a sustainable blue economy and economic development, consistently with the European Green Deal and the goal to make Europe carbon-neutral and resource-efficient by 2050.
More information on the project can be found on this leaflet.
Reference

EMFF-BEW-2019-958961

Project duration

-

Project locations
Overall budget

€3 082 240

EU contribution

€2 157 570

70% of the overall budget
Stakeholders
Coordinators
Navlandis S.L.
Address

Calle Orihuela, 32, 46210 Picanya Valencia, Spain

Website