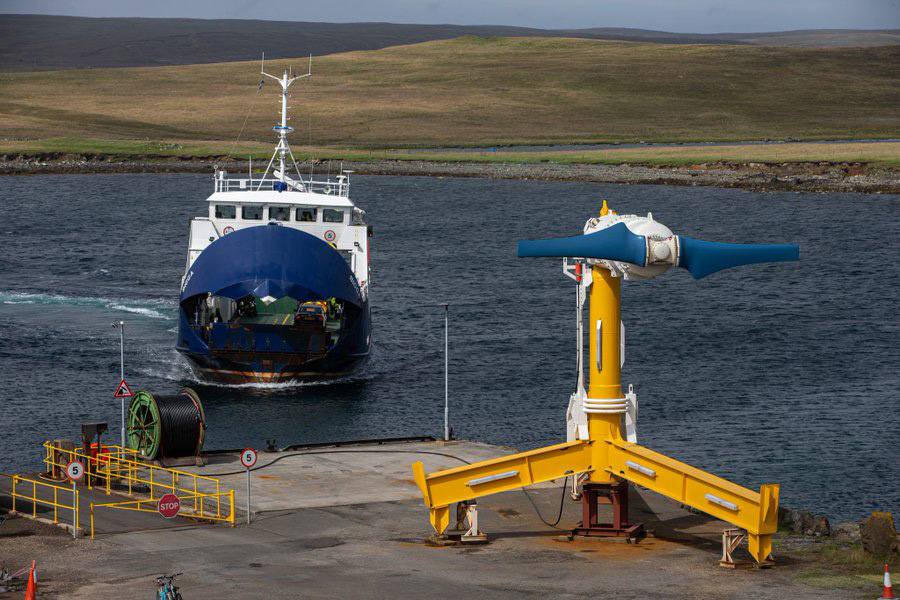 Enabling Future Arrays in Tidal (EnFAIT) is the EU's €20.2 million tidal energy project that is demonstrating the development and operation of the world's first offshore tidal array in Shetland. Nova Innovation leads the consortium for the project that is showcasing a cost reduction pathway for tidal energy and proving that tidal power is cost competitive with other forms of renewable energy.
The Shetland Tidal Array has been powering homes, businesses, and the grid in Shetland since 2016 and in August 2020, a fourth tidal turbine, 'Eunice', was successfully installed in the array. The new turbine is slashing the cost of tidal energy by 40% due to significantly increasing the amount of time between maintenance from one to two years, and its advanced direct drive design. A fifth and sixth tidal turbine will be added to the Shetland Tidal Array in summer 2022.
EnFAIT is a pioneering project for the ocean energy industry, building investor confidence and creating a commercial, bankable tidal energy sector.
See latest project video.
Reference

H2020-EU.3.3.2. - Low-cost, low-carbon energy supply

Project duration

-

Project locations
Overall budget

€20 204 400

EU contribution

€14 914 600

73.8% of the overall budget
Project website

Departments
Stakeholders
Coordinators
NOVA INNOVATION LTD
Address

45 Timber Bush, United Kingdom, Edinburgh, United Kingdom

Website
Contact
Name

Organisation

Nova Innovation

Website

Email