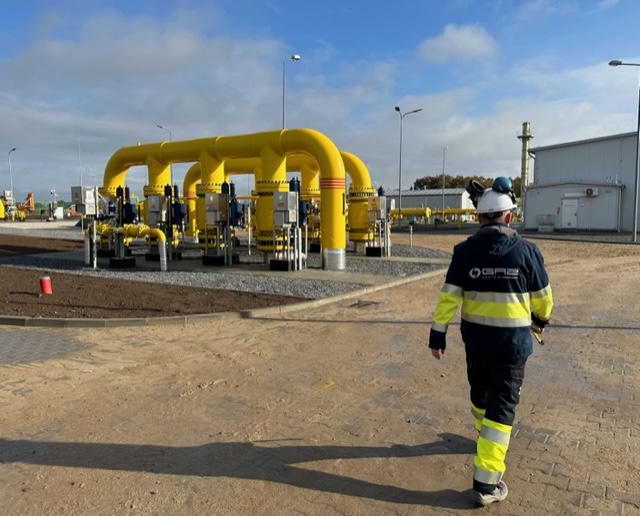 The Baltic Pipe was inaugurated in September 2022 at an opening ceremony in Poland, and it was fully operational in November of that year. The event marked the end of a process of seven years for the Baltic Pipe construction, a key route via the North Sea to carry gas from Norway through Denmark to Poland and neighbouring countries.
The project was developed by the Danish gas and electricity transmission system operator Energinet and the Polish gas transmission system operator Gaz-System.
The Baltic Pipe is 900km long and it makes it possible to import up to 10 billion cubic metres (bcm) of gas annually from Norway to Poland and to transport 3 bcm of gas from Poland to Denmark.
The project, supported by the Trans-European Networks for Energy, enhances the diversification of gas supply in Central-Eastern Europe and the Baltic States by opening a new import route from the North Sea to the EU. The Baltic Pipe has been a Project of Common Interest since 2013 and has received around €267 million of EU funding through the Connecting Europe Facility for Energy (CEF Energy), helping to complete the preparatory studies and construction works necessary for this project.
The pipeline plays a valuable role in mitigating the current energy crisis and it is considered an important milestone for the EU infrastructure policy.
Background
The European Commission granted Project of Common Interest (PCI) status to the project in 2013 and considered it a priority project under the Baltic energy market interconnection plan High-Level Group.
CEF Energy has supported the project since its conceptual phase through several Actions, which co-funded the feasibility studies, preparatory works and engineering studies, as well as the construction works, allowing the timely completion of this key cross-border project. The constructed infrastructures include a bi-directional offshore gas pipeline connecting Poland and Denmark through the Baltic Sea (estimated length approx. 275 km); two onshore pipeline sections in Poland, connecting the offshore gas pipeline with the Polish gas transmission system (total estimated length approx. 90 km); the receiving terminal; the onshore pipeline from Goleniów to Lwówek (estimated length approx. 192 km); as well as the expansion of the compressor stations located in Goleniów and in Odolanów.
The completion of this PCI represents another key step in reducing dependency of European gas imports from a single supplier (Russia), reinforcing internal gas networks and increasing diversification and security of gas supply in the Baltic region.
The Baltic Pipe was the third key infrastructure project, supported by CEF Energy, that was commissioned in Poland in 2022: the Poland-Lithuania interconnection (GIPL) opened in May 2022 and Poland-Slovakia interconnector in August 2022. In this context, the EU-funded projects are extremely important to ensure security of gas supply and the ability to cope with the interruption of Russian gas imports in Poland and the Baltic region.
Project duration

1 Sep 2015 - 30 Nov 2022

Project locations
EU contribution

€267 000 000