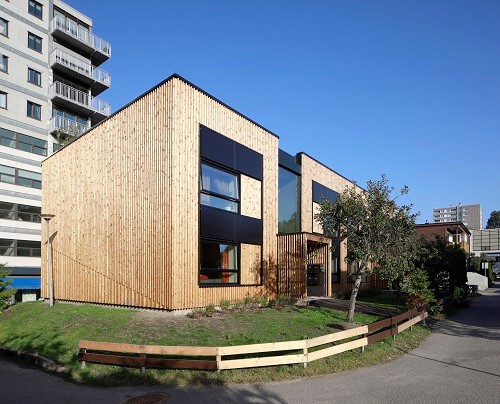 Renovating the building stocks is a major challenge for the European Union. Recent policy moves such as the European Green Deal's Renovation Wave are very illustrative of the critical role buildings can play in achieving climate neutrality by 2050.
Europe needs innovative approaches to renovate buildings in a way that not only dramatically improve energy efficiency but also improve comfort and living conditions, at a cost that makes it affordable for the majority of building owners.
The 4RinEU H2020 project addressed this challenge by developing renovation solutions designed to reduce a property's energy consumption by at least 60 %. They also improve the building's indoor environment by reducing damp and making homes easier to heat. After a successful development  phase, the 4RinEU consortium demonstrated these solutions in buildings in Oslo (Norway), Soest (Netherlands), Bellpuig (Spain) and Pinerolo (IT).
The project was completed in June 2021 – the main takeaways are that:
For anyone who wants to learn more about deep energy renovation, the project has also developed an extensive set of learning material: a comprehensive online course on deep energy efficiency renovation, a booklet about hassle-free and fast renovation, a cookbook of innovative solutions to make your home more efficient and comfortable (available in English, Italian, Spanish and German), and an online game to teach young students the benefits of deep energy renovation.
 
Links:
Reference

H2020-EU.3.3.1. - Reducing energy consumption and carbon foorpint by smart and sustainable use

Project duration

1 Oct 2016 - 30 Jun 2021

Project locations
Overall budget

EU contribution

€3 999 960

87% of the overall budget
Project website

Departments
Stakeholders
Coordinators
ACCADEMIA EUROPEA DI BOLZANO
Address

Viale Druso 1, 39100 Bolzano BZ, Italy

Website