Architecture and scientific research merge in Progetto Giardino ("Garden Project"), a collaboration between Ca' Foscari University of Venice, Green Wise Italy and Japanese architect Tono Mirai.
The architect's work "Foresta Rigenerativa – JINEN" ("Regenerative Forest – JINEN") is exhibited on the terrace of Palazzo Mora, a historic building owned by the European Cultural Centre. The exhibit consists of a structure made of natural materials, with earth, wood and bamboo symbolising the city of Venice, while a garden represents the Venetian ecosystem.
Native plant species typical of the Venetian dunes occupy the space around the work of art - the garden. Grown for the LIFE REDUNE project, they are used to rebuild the province's dune systems. The plants will remain in the garden for the rest of the summer, before being moved to one of the project's sites once the exhibition is over.
Progetto Giardino will record the growth of the plants during the exhibition and their return to the dunes. The resulting documentary will be shared at various national and international occasions. During the exhibition, events, workshops and lectures are planned on the theme of this regenerative Venetian "forest".
coastal region

Saturday 22 May 2021, 10:00 - Sunday 21 November 2021, 18:00 (CET)
Practical information
When

Saturday 22 May 2021, 10:00 - Sunday 21 November 2021, 18:00 (CET)

Languages

English

Website
Description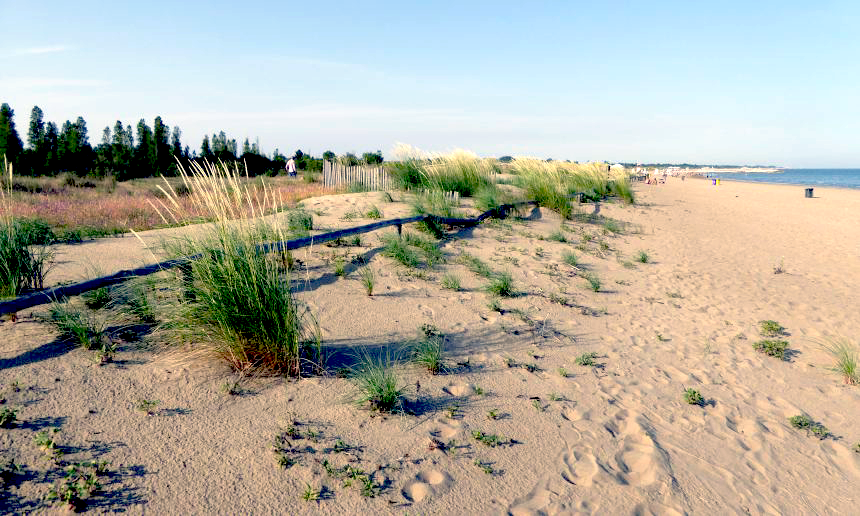 Endangered dune ecosystems on the Veneto coast are essential for safeguarding the coastline. The LIFE REDUNE project was launched to restore dune habitats and preserve the coastline's biodiversity and dune ecosystems. Its work also includes environmental education and events for tourists and operators.
From Saturday 22 May to Sunday 21 November, 10:00-18:00 (closed Tuesdays)
Free entry