Representatives from the #LIFEis30 campaign, Dam Removal Europe, and the Dutch LIFE project Fish Migration River co-organized a special session on the future of LIFE, free-flowing rivers and dam removal. The event took place during the International Seminar on Connected Rivers in Lisbon on 20 May. 
environmental issue

Friday 20 May 2022, 13:00 - 13:45 (CEST)
Practical information
When

Friday 20 May 2022, 13:00 - 13:45 (CEST)

Languages

English

Website
Description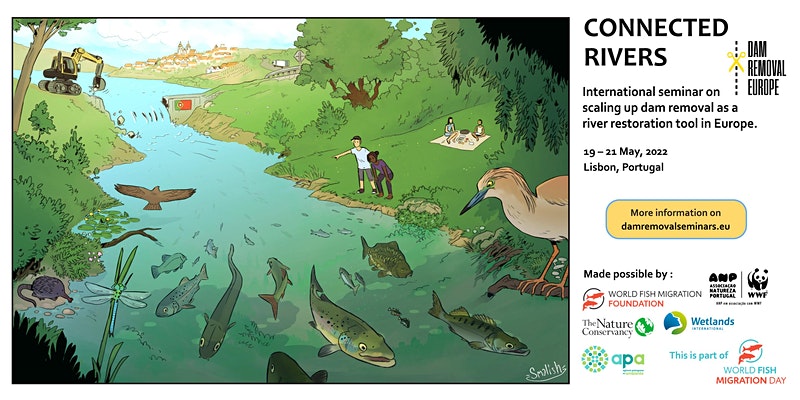 This event brought together existing and potential LIFE projects so that they can exchange knowledge and get inspired. The future of the LIFE Programme, now that it has turned 30, and LIFE's work on river connectivity and dam removal was also presented.