TRA offers a great venue for researchers, policymakers and industry representatives to get together and contribute to the discussion on how research and innovation can re-shape the transport and mobility system. The event is organised every two years by a Member State host, together with the EU Technology Platforms. The European Climate, Infrastructure and Environment Agency (CINEA) and other Commission services (DG RTD, DG MOVE, DG JRC) provide organisational support. 
transport research

Monday 14 November 2022, 09:00 - Thursday 17 November 2022, 16:00 (CET)

External event
Practical information
When

Monday 14 November 2022, 09:00 - Thursday 17 November 2022, 16:00 (CET)

Where

Lisbon Congress Center (CLL), Lisbon, Portugal

Languages

English

Website
Description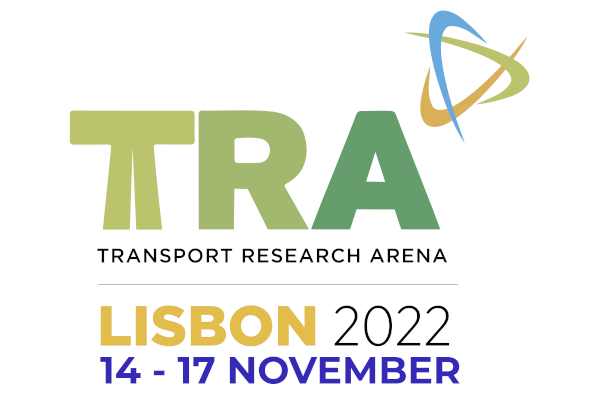 This year TRA is taking place in Lisbon, Portugal. Themed "Moving together – reimagining mobility worldwide", TRA2022 brings together experts from around the world to discuss the latest innovations and future of mobility and transport. TRA is the foremost European transport event that covers all transport modes – road, rail, waterborne and air transport – and all aspects of mobility.
It provides a unique opportunity to hear about mobility trends in different parts of Europe, learn from achievements in industry as well as share best practices of policies and deployments.
CINEA representatives will be speaking in various sessions – Plenary, Strategic and Invited Sessions – as well as jointly managing the EC stand in the exhibition area.
Joint EC Stand
A lively programme of activities and presentations will be held during the four days of the conference at the European Commission stand. This includes live demonstrations of transport innovations, presentations from 32 EU-funded R&I projects, as well as coffee talks with Commission officials to find out more about funding opportunities and latest policy updates.
The conference will take place from 14-17 November 2022, at the Lisbon Congress Center (CLL), situated in the historical area of Belém, just by the Tagus River.
Check out the presentation schedule here. A comprehensive list of projects that will be presenting at the EU Stand can be found here.