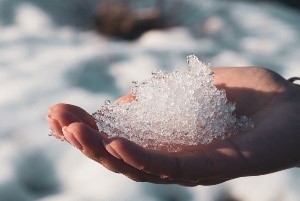 TRI-HP is developing flexible energy-efficient and affordable tri-generation (electricity, heating and cooling) energy systems for multi-family residential buildings in Europe. The systems are based on electrically driven natural refrigerant heat pumps coupled with PV to provide heating, cooling and electricity to new and refurbished multi-family residential buildings with an on-site renewable share of 80%. Three heat sources (solar with ice/water as storage medium, ground and ambient air) bring flexibility to the system.
TRI-HP systems includes advanced controls managing electricity, heat and cold to optimise the performance of the system and increase its reliability via failure self-detection. Moreover, TRI-HP provides the most appropriate knowledge and technical solutions in order to cope with stakeholder's needs, building demand characteristics, local regulations and social barriers. 
The project's innovations have the potential of lowering installation costs by up to 15 % compared with current heat pump technologies. They also aim to reduce greenhouse gas emissions from gas boilers and air chillers by an impressive 75 %.
 
MORE INFORMATION
CORDIS project factsheet
TRI-HP website
TRI-HP project video
TRI-HP twitter account
TRI-HP LinkedIn account
Reference

H2020-EU.3.3. - SOCIETAL CHALLENGES - Secure, clean and efficient energy

Project duration

1 Mar 2019 - 28 Feb 2023

Project locations
Overall budget

EU contribution

€4 993 080

100% of the overall budget
Project website

Departments
Stakeholders
Coordinators
OST - OSTSCHWEIZER FACHHOCHSCHULE
Address

Oberseestrasse 10, 8640 Rapperswil, Switzerland

Website