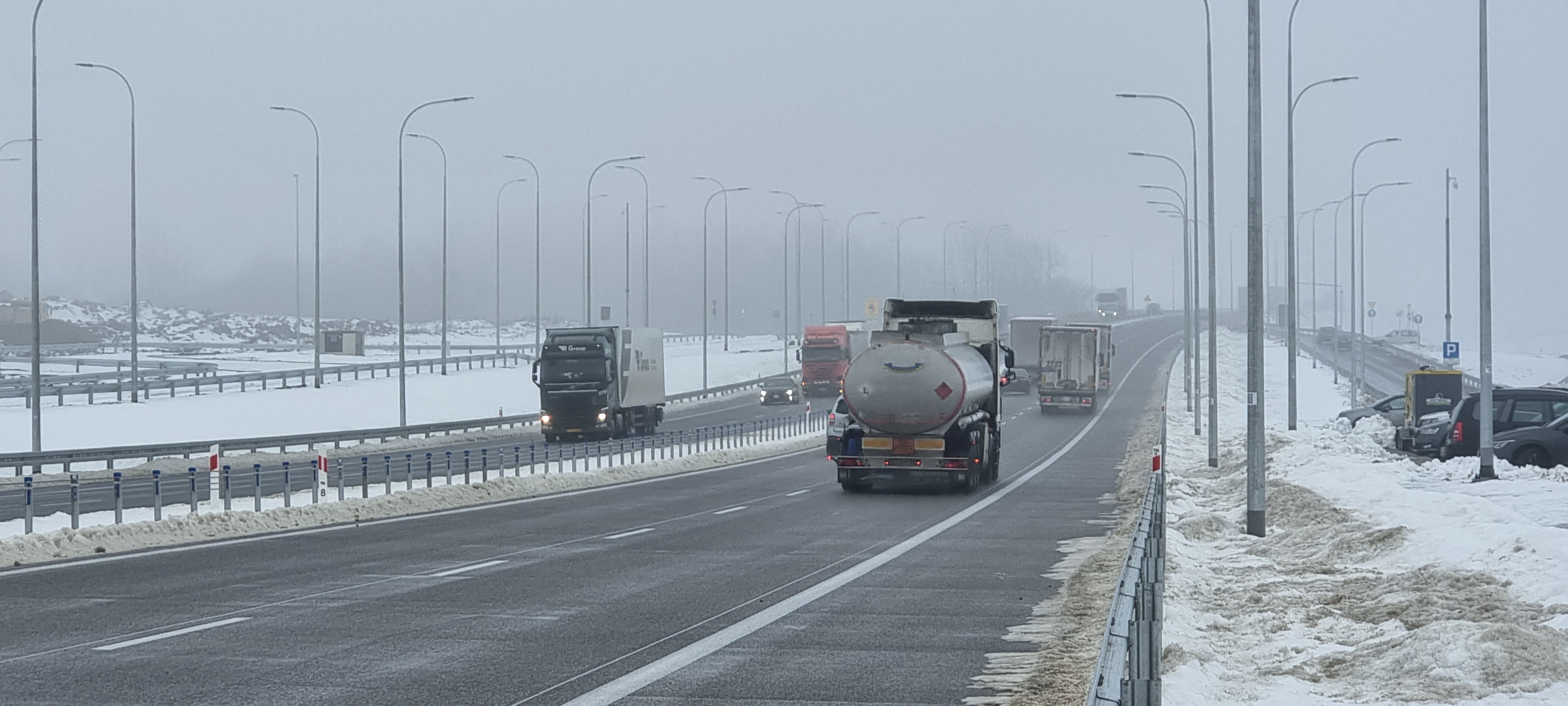 The project deals with the construction of a 109.94 km long road section (S61 expressway). The S61 road forms the part of trans-European transport network joining Poland to the Baltic States and ensures continuity of the North Sea-Baltic Core Network Corridor between the two nearest urban nodes on both sides of the Polish-Lithuanian border. The so–called via Baltica is one of the most strategically important road investments in Poland. The project starts in Szczuczyn and ends in Budzisko, the border crossing point with Lithuania. 
On 22 December 2022, Olivier Silla, Head of the CEF Department at CINEA, attended the opening ceremony of the section Suwałki– Budzisko (state border to Lithuania) section. The ceremony was organised on the new section, near Suwalki, at about 10 km with the border to Lithuania. It was attended by Minister Adamczyk for Poland, Minister Skuodis for Lithuania, the Estonian Ambassador to Poland, Polish members of Parliament, representatives of the Polish administration and representatives of the contractor Budimex.
In their speech, both ministers insisted on the importance of this cross-border project (being part of Via Baltica), on its strategic importance for military mobility, on the importance of EU support and on the wider perspective of the newly approved corridor linking Via Baltica and Via Carpathia.
Project duration

1 Jan 2015 - 31 Dec 2023

Project locations
Overall budget

EU contribution

€379 583 000

51.1% of the overall budget