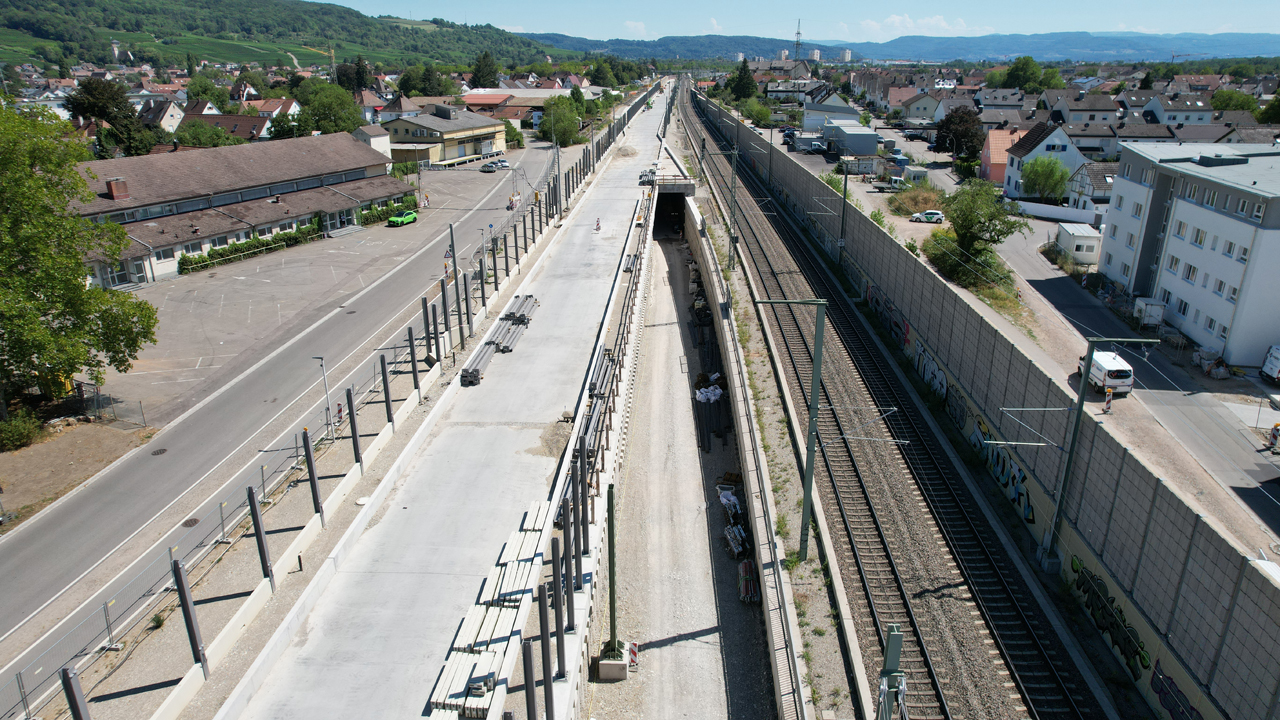 The Karlsruhe-Basel project is one of the most important railway projects in the EU, including studies and works to improve the backbone of the Rhine–Alpine Core Network Corridor with its north-south rail freight services connecting the North Sea ports with Genoa and the industrial heartlands of northern Italy.
The project will double capacity along the section, adding an additional two railway tracks to bring the total to 4, including works in Switzerland in Basel, a key railway node. It will also improve speed, with the two new tracks designed for a maximum speed of 250 km/h and mainly routed parallel to the existing ones (these will be refurbished and brought up to a maximum speed of 200 km/h). Freight trains will use special sections and bypasses, their speed also increased to 160 km/h. As a consequence, travel times for passenger trains will decrease by over half an hour between Karlsruhe and Basel and critical line capacity will be added to reap the full benefits of the new Gotthard Base tunnel in the long term.
The project concludes in December 2022, having contributed significantly to accelerating the works along one of the most congested freight and passenger routes in Europe.
Karlsruhe–Basel CEF Transport project
Großprojekt Karlsruhe–Basel
Reference

2014-DE-TM-0094-M

Project duration

1 Jan 2014 - 18 Dec 2022

Project locations
Overall budget

EU contribution

€311 366 000

41% of the overall budget