The event will feature experts from the EU institutions and representatives from projects funded under the NER300, the predecessor of the Innovation Fund supporting innovative technologies in carbon capture and storage, and renewable energy. It will be an opportunity for project promoters interested in Innovation Fund support to benefit from lessons learnt from NER 300 projects and to get acquainted with the knowledge-sharing process.
Documents
Draft knowledge-sharing template. Please send any feedback before 10 March 2021 to CLIMA-IF-EXPERTGROUP@ec.europa.eu
Recording and Presentations following this link.
energy industry | greenhouse gas | clean technology
Live streaming available
Practical information
When

Languages

English

Organisers

Website
Description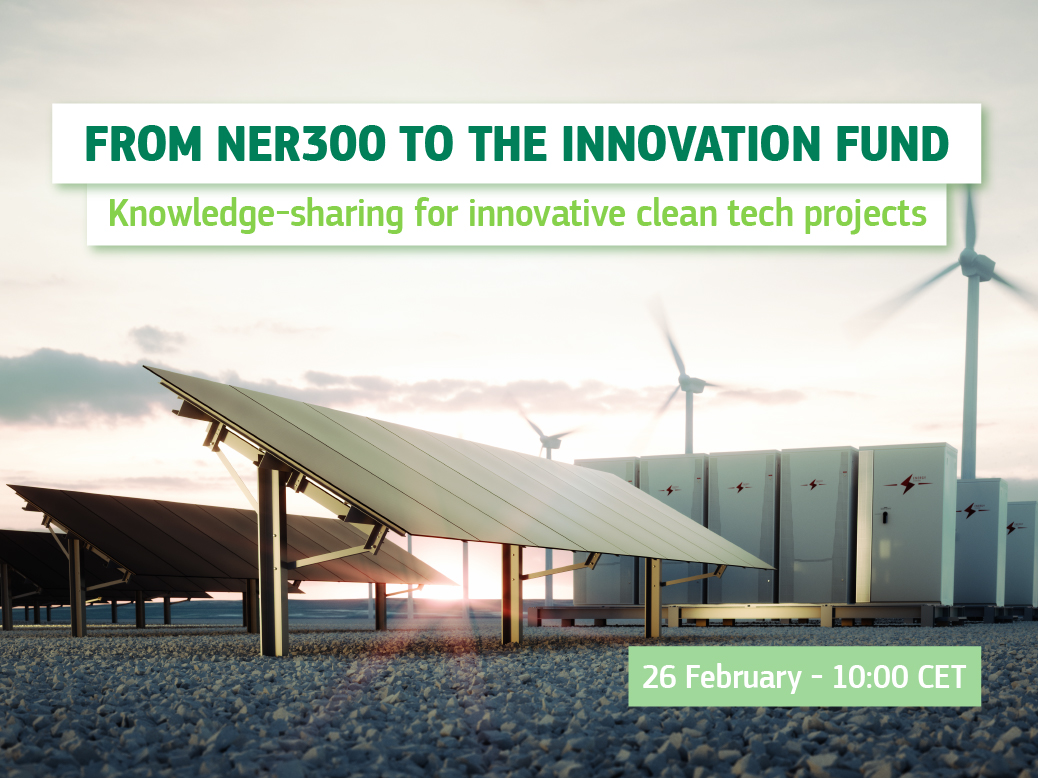 Agenda
10.00 - Opening and presentation of the Innovation Fund goals and the role of the knowledge-sharing process (DG CLIMA)
10.10 - Lessons learnt from NER 300 projects and summary of the programme's closed door event (JRC)
10.25 - Practical insights into knowledge-sharing exercise: NER 300 project case study (Veja Mate Offshore Project)
10.40 - Presentation of the knowledge-sharing template for the Innovation Fund: approach and use (DG CLIMA)
11.00 - Q&A session
11.20 - Closing of virtual conference