The LIFE programme featured again at Ecomondo, the annual trade fair for the green and circular economy. This hybrid event took place in Rimini, Italy from 26 to 29 October.
circular economy
RIMINI, Italy
Practical information
When

Where

Rimini Expo Centre

Via Emilia, 155, 47921 RIMINI, Italy

Languages

English

Website
Description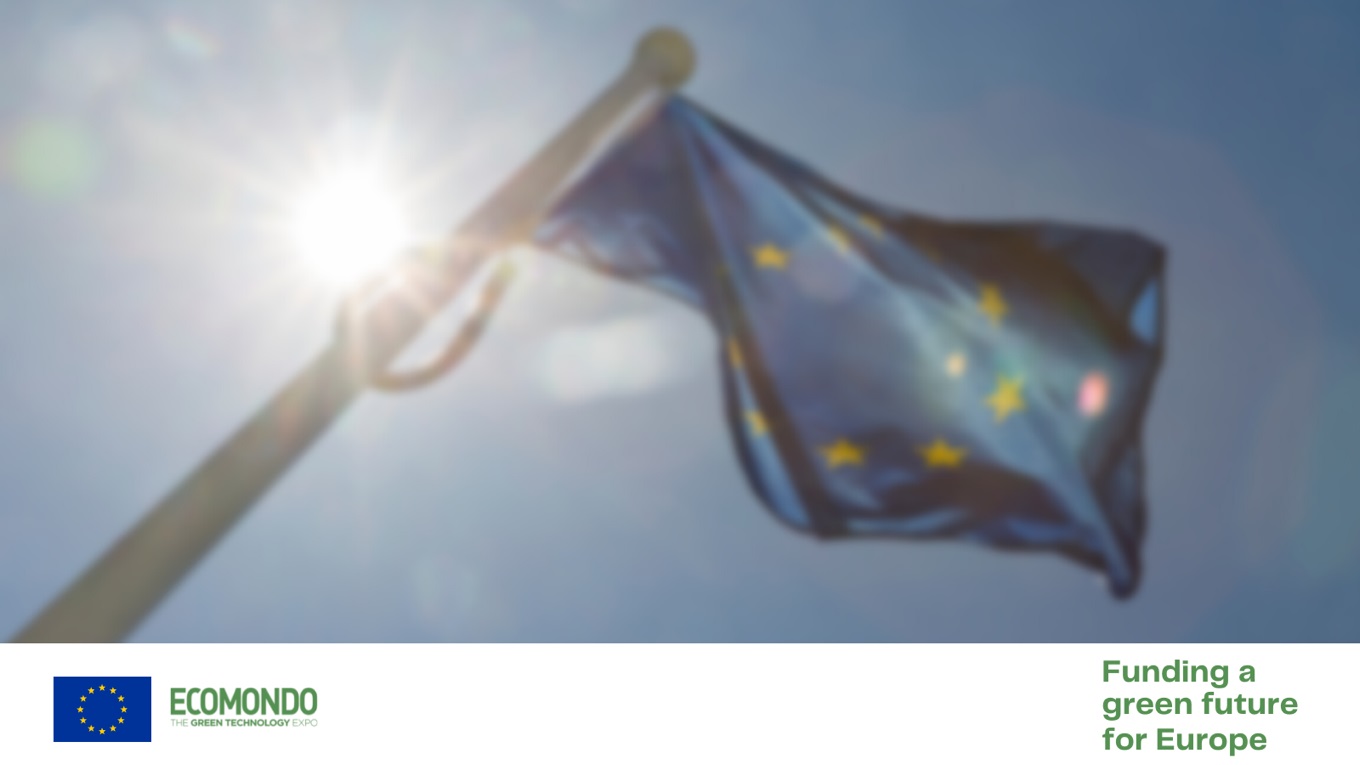 CINEA – the European Climate, Infrastructure and Environment Executive Agency – hosted a series of thematic sessions during Ecomondo. One such session looked at LIFE's reinforced focus on the circular economy:
Enhancing circularity through waste prevention, repair, and re-use: a key priority topic in the new LIFE 2021-2027
Wednesday, 27 October
14:00 - 17:30
Ravezzi 2 South Hall
This session explored why waste prevention, repair and re-use remain unexploited and what has been done to change this. How the LIFE programme can provide funding for businesses interested in becoming more circular was also on the agenda. And successful examples of circular LIFE projects were presented. Angelo Salsi, CINEA's Head of Department and Aurelio Politano, CINEA project manager, co-chaired this event.
In addition, EU funded projects from different programmes, including LIFE, showcased their work at the European Commission - CINEA stand. LIFE programme representatives were also present.
Finally, CINEA staff were available for one-to-one meetings on EU funding opportunities. 
LIFE projects at Ecomondo 2021 
Deriving a valuable chemical agent called methylal from landfilled non-recyclable plastic waste (NRPW). 
Using mycological resources and management practices to improve the climate change resilience of forests in Spain, Italy, and Portugal.  
An innovative and cost-efficient technology for leachate treatment, based on solar evaporation/condensation and forward osmosis.  
Developing an innovative solution for recycling primary lithium batteries, in particular lithium-manganese batteries. 
A durable, acid-resistant and robust sewerage system comprising sulphur concrete, instead of water and cement, as the binding agent. 
Using organic residues from supermarkets as a resource to produce insect protein from black soldier flies.
Find out more about LIFE projects participating in Ecomondo 2021 here and here.