CINEA will hold a webinar on 5 April 2022 to present GREEN ASSIST and, mostly, to raise awareness of the current call for tenders among interested tenderers.
The objective of the webinar is to help interested organisations, notably those with expertise in advisory, sustainable solutions and/or expert management, to get familiar with the call.
tendering
Live streaming available
Description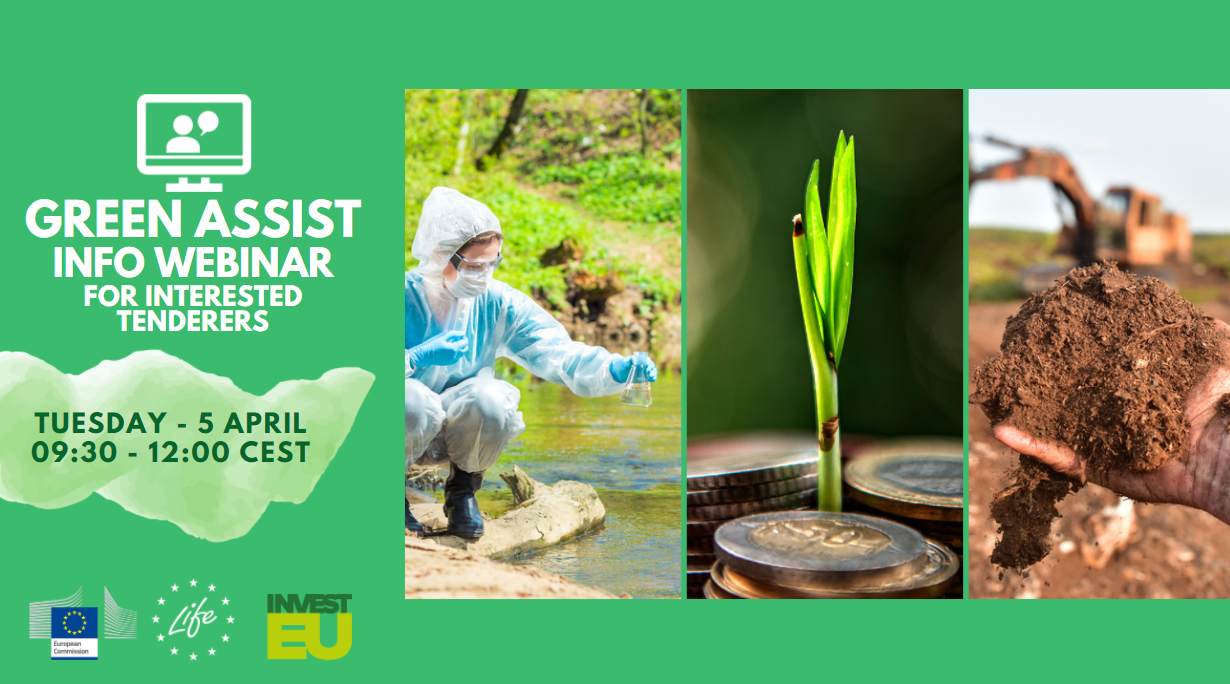 Agenda
Tentative agenda - presented by DG ECFIN, DG ENV & CINEA
Introduction to the webinar
Policy content
InvestEU Framework
CINEA and GREEN ASSIST
Framework Contract for Green Advisory Service in 2 lots
Lot 1 Single Framework Contract: Investment advisory support
Lot 2 Multiple Framework Contract: Capacity Building, Market Development Studies and Investment advisory support
Including Q&A sessions through Sli.Do.
Presentation and Recording
The slides presented during the webinar are available here.
The recording of webstreaming is available here. 
FAQs
The questions submitted on Slido during the event have been answered in this document.