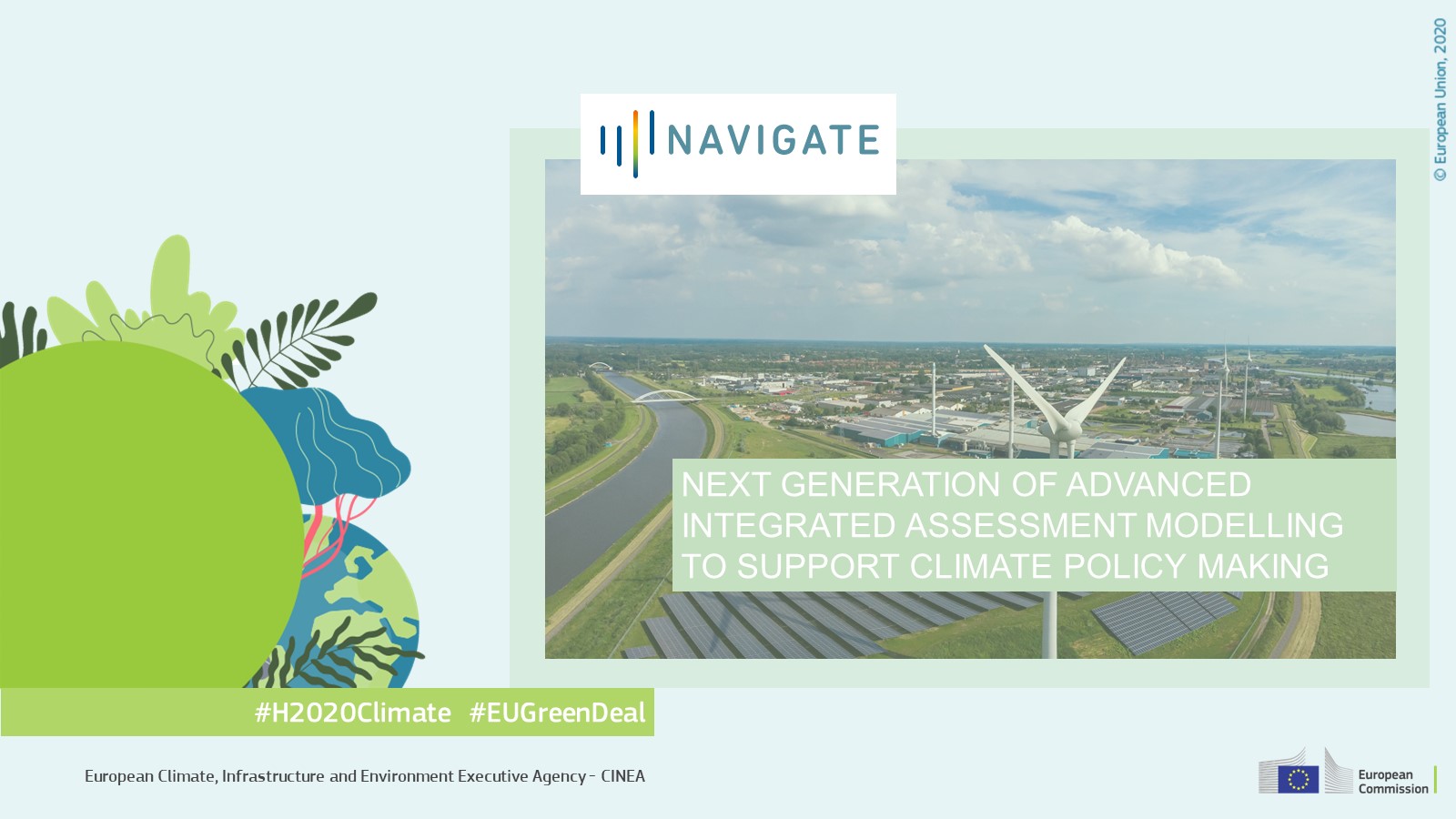 By addressing the existing weaknesses and lack of capabilities in the current generation of Integrated Assessment Models, NAVIGATE H2020 project provides new insights into how long-term climate goals can translate into short-term policy actions, as well as how countries and sectors can work together to implement the Paris Agreement. The most recent insights are available from the webinar recordings, which can be found on the Learn-Navigate website (navigate-h2020.eu).
In 2022, the 1st NAVIGATE-CIRED International Summer School on "Equity and Justice in Transitions to Net Zero Emissions Societies - Contributions from Integrated Assessment Modelling Studies" took place on 4-8 July 2022, in Paris, France. This Summer School aimed to foster scientific exchanges between participants and faculty members about the issue of achieving a just and equitable transition to net zero emissions, and the relevant modelling methods to address the various dimensions of this broad issue. The following topics were discussed:
What are the short- and medium-term distributional impacts of climate change mitigation policies?
How will different economic sectors be affected by climate policies?
How can we achieve such a transition in line with sustainable development goals?
How can transition ensure decent lives and decent jobs?
You can find more information about the Summer School on the NAVIGATE website.
The 2nd Summer School on Integrated Assessment is now planned for 3 to 7 July 2023, at Lake Como, Italy. The call for applications has just closed and soon we will know who are the accepted applicants. Young scholars will have the opportunity to create a community and actively work on modelling human activities and the earth system in an integrated framework (Integrated Assessment Modeling).
See the EU factsheet for more information.  
Project duration

-

Project locations
Overall budget

€6 998 340

EU contribution

€6 998 340

100% of the overall budget